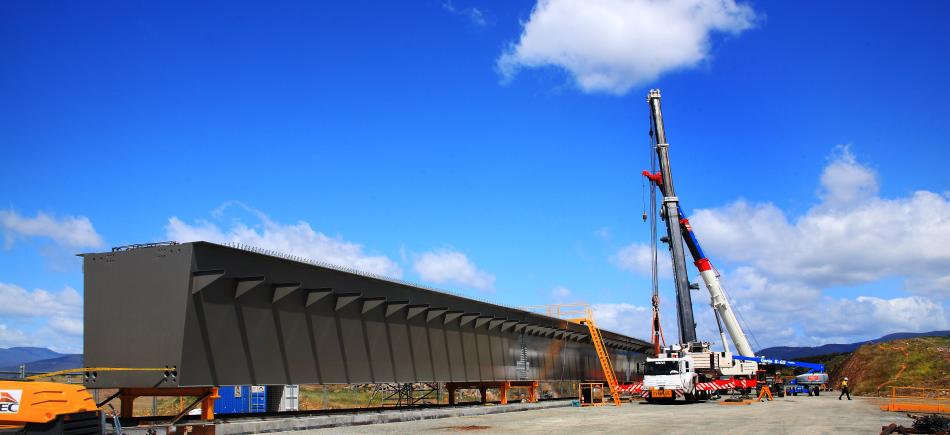 A digital WHS management system co-developed by Tasmanian-based civil engineering firm, VEC Civil Engineering (VEC), has won multiple SafeWork Australia Awards and reduced on site incidents and insurance premiums, streamlined work processes and improved WHS compliance.
The highly accoladed safety system known as 'VECSafe' was recognised with multiple WorkSafe Tasmania awards in 2013, including Overall Winner, Best WHS Management System and Best Injury Management and Return to Work System.
A year later in 2014, it won SafeWork Australia's Best WHS Management System.
VEC Project Development Manager, Alicia van Ek, told ProChoice that an improved system was identified in 2009 as critical to the company's growth.
She described it as integrating procedures, documents, databases and other resources into a consistent and online health, safety, environmental and quality (HSEQ) system.
"The web based system now makes proactively managing safety more efficient by making essential documents readily accessible by all staff, no matter where they are. It also streamlines how incidents are managed and investigated," Alicia said.
"Previously, our records and reporting functions were varied with copious amounts of paper trails, databases and spreadsheets," she said.
"Our filing system was inefficient and information was continually delayed to and from our various work and office sites."
VEC required that any system be scalable, digital, flexible and meet the requirements of their HSEQ standards, third party accreditations and current and future legislative requirements.
The QHSE Data Management System was identified as a good foundation from which to build VECSafe, which is accessible from tablets, mobiles and desktops.
Creating, customising and implementing the VECSafe system was overseen by VEC's then HSEQ Manager, Paul Scarfe with additional input from senior management, supervisory staff, OHS consultants and the QHSE development team.
"It took nine months before the system was operational in mid-2010, however even then there was still a lot of work before it would meet the organisation's needs," Alicia said.
"There were a number of people who made it happen and we continue to work with them to make improvements to suit our needs"
The resulting multi-award winning system has led to significant improvements in productivity with streamlined reporting and document control, less incidents (and less time investigating those incidents), improved compliance, activity management and substantially reduced insurance premiums.
"The ability to use one system to retrieve relevant information or to report a hazard, opportunity for improvement or an event has increased HSEQ performance compliance," Alicia said.
"Previously employees were reliant on manually filling out a form and submitting this to head office for processing."
She added VEC constantly see tangible and measurable results from the system and that the significant financial outlay of  implementation – which is in the hundreds of thousands of dollars, if not $1 million-plus – has already paid for itself.
However it has not all been smooth sailing. Implementation was initially resisted "due to employee apprehension to change", despite a comprehensive implementation plan being developed.
It took some time for VEC to overcome this resistance, however ongoing training, toolbox talks, workshops, meetings, site visits, auditing and inspections saw a steady embrace.
"Having staff involved in setting it up in the first place and having it written in a consistent and familiar tone and style assisted that process," Alicia said.
She added that VEC plans to expand the system to enable the facilitation of subcontractor inductions prior to arriving on site.
"It's designed to allow us to more expansively manage workplace health, safety, quality and environmental practices on our project sites."
READ MORE ON CONSTRUCTION WHS
READ MORE ON CONSTRUCTION WHS