Hard Hats
VIDEO: The rules of buying a hard hat
Often worn more than any other piece of PPE, a hard hat's comfort and correct fit is critical to ensuring it is happily worn and does not increase the dangers of an application by causing distraction, discomfort or by inhibiting vision or movement.
Furthermore, the correct positioning of the hardhat is critical to preventing neck, back and other muscoskeletal injuries, according to ProChoice Safety Gear product development manager, Brad Rodgers.
Rodgers said that the shape and design of the hardhat's shell is also important.
"If you have a large peak and you're looking up all the time such as is common in construction, you will constantly have to hyperextend your neck, putting it under unnecessary strain," he said.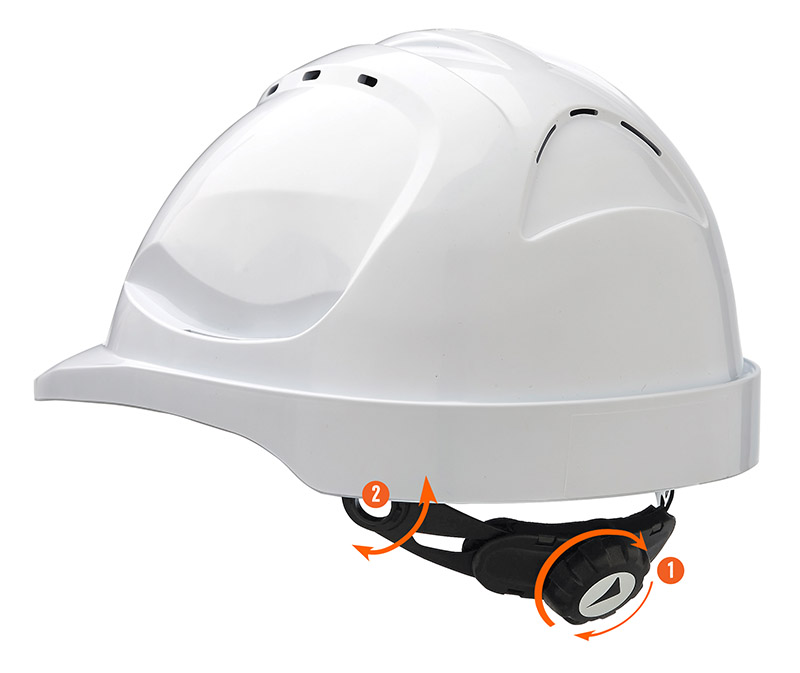 However before you even begin analysing design, fit and comfort, you should first ensure the hard hat is independently tested and certified to Australian & New Zealand Standards (AS/NZS1801) and does not only have manufacturer 'stated compliance'.
Once you have confirmed the hard hat's compliance is 'independently certified' should you begin analysing the fit, comfort and other features, according to Rodgers.
"For a hard hat to be fitted correctly, the nape strap needs to sit low on the head, ideally at the base of the skull," Rodgers said, adding that it must be comfortable, yet snug enough that it will not fall off when working overhead or in the case of a strong gust of wind.
He described the Pro Choice's V9 Hard Hat as having Ratchet and Push Lock harness options that enable simple and specific adjustments where the nape strap meets the headband.
Rodgers said both the Ratchet and Push Lock harnesses integrate with a sturdy webbed cradle system to ensure the hard hat offers the perfect fit, as well as being correctly positioned on the head to minimise the occurrence of neck strain.
Rodgers said that this correct positioning was especially important when hard hat accessories are added, further increasing the strain placed on the neck.
With accessories specifically designed for the V9 Hard Hat ranging from sun visors, ear muffs and lamp brackets, it is more versatile than ever and why the Pro Choice design engineers have been so focused on the perfect design.
"When you add the weight of accessories, if a hardhat isn't perfectly balanced could contribute to neck strain," Rodgers said.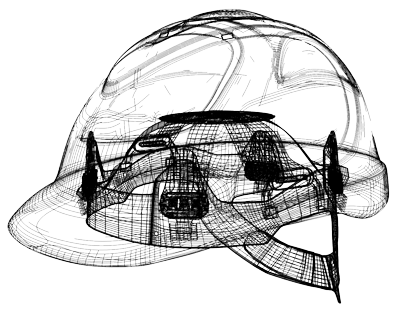 He described other design features of the V9 including a removable and replaceable cotton sweatband along with nine air vents that combine with the webbed cradle system to encourage air flow and keep your head cool.
"It also features a good-looking sleek profile and a short peak that offers excellent visibility when looking up," Rodgers added.
A review of the V9 by an electrician on tradie website www.toolstradestoys.com.au recently described it as "hands down, the best hard hat I've ever worn".
Watch the video above.