Height Safety
AS/NZS 5532 and the "cowboys" installing fall arrest anchors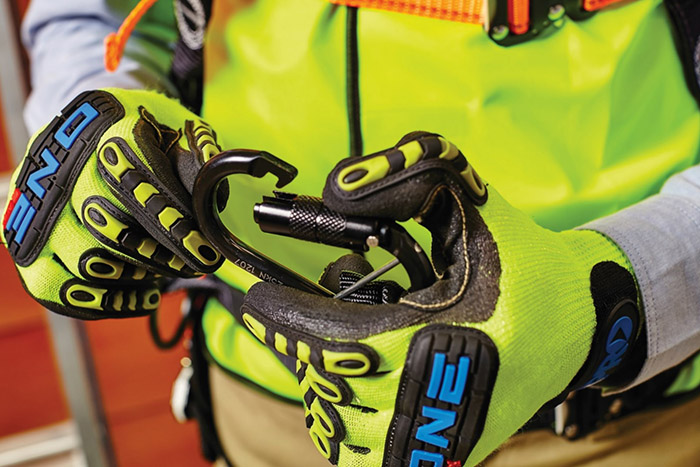 Before placing your or your employee's life in the hands of a harness, its anchor point must be inspected for installation integrity rather than relying on the certification of the anchor point – if one has been done.
Executive Officer, Safety and Risk for Master Builders NSW, David Solomon urged people to consider what an anchor point is fitted to, especially when the sub-structure is covered.
"Who is checking the issuance of the certification of the installation? Is there a license recognised? Approved training? Does the installer have the resources and what is the level and frequency of regulation on anchor point installation?" Solomon said.
Solomon's concerns echo those voiced in a 2014 National Safety article that cited a survey by the Working at Heights Association (WAHA) that showed 31 per cent of anchor points are potentially fatal.
"The key concern comes from the structural integrity of the substrate and if the anchor point installer is actually looking under any cladding to make sure what they are bolting onto is not just a batten but a rafter or other structure capable of withstanding a fall of 15 or 21 (kN) [kilo-newtons – one or two people]," Solomon said.
"If I was hanging off someone's tin roof I would want the sheet lifted to see if the anchor could withstand me falling."
"Check the anchor point and the substrate that it is fixed into. People are hanging off these. It's their lives hanging in the balance," Solomon said.
The likely death of AS/NZS 5532:2013
This same lack of regulation around the installation of fall arrest anchor points lead Standards Australia in 2015 – after an industry backlash – to review AS/NZS 5532 Manufacturing requirements for single-point anchor device used for harness-based work at height.
 LINQ Height Safety Equipment Chief Technical Officer, Stephen Sugden said in essence AS/NZS 5532 makes the manufacturer responsible for the product and the installation, which means the manufacturer essentially needs to be the installer.
 "The hope was that the installation market would become exclusive. It was designed to limit the number of installers in the marketplace and keep out the cowboys," he said.
However it was prohibitive to all but a few and as of July 2017, no outcome of the review has been announced.
"I predict that 5532 will die a quiet death as ASNZS 1891.4 is sufficiently precise – albeit that the end user is culpable for the actual installation," Sugden said.
Reinforcing Sugden is SafeWork NSW's statement that "There have been no known instances of a correctly installed and inspected anchor that complies with the strength requirements from AS/NZS 1891.4 failing during a fall arrest incident."
Better installation regulation needed
"My suggestion to improve on 1891.4 would be for installations and inspections to be carried out by a third party and that no two consecutive inspections be conducted by the same third party," Sugden said, adding that installers should be required to complete competency-based training.
Solomon also called for increased awareness surrounding relevant regulation around installation and more comprehensive inspections.
"You have a standard – that's great. Yet how is that being policed. Is regulation being implemented?"
"You can certify something all you like but the installation has unknown variables. You might have met the manufacturing standard but that is not going to prevent the anchor point pulling out of a 0.6mm piece of tin roofing."
He also questioned the regulation around how often an anchor point's integrity is checked and re-certified or how anyone would know if it had already taken a fall, outside obvious deformity or permanent damage.
"Is the installation and fixing of the actual anchor tested with a torque wrench?" he asked.
"We need an industry-recognised body to come out and inspect it. The certifiers can do it but how is it being monitored and what are the frequency of inspections? There needs to be a level of impartiality and inspections need to be conducted by someone with the knowledge, skill and competence."
"The certifiers need to be purely concerned with the life dangling at the end of the line and what is going to hold them up if they fall."
READ MORE ON HEIGHT SAFETY
READ MORE ON HEIGHT SAFETY