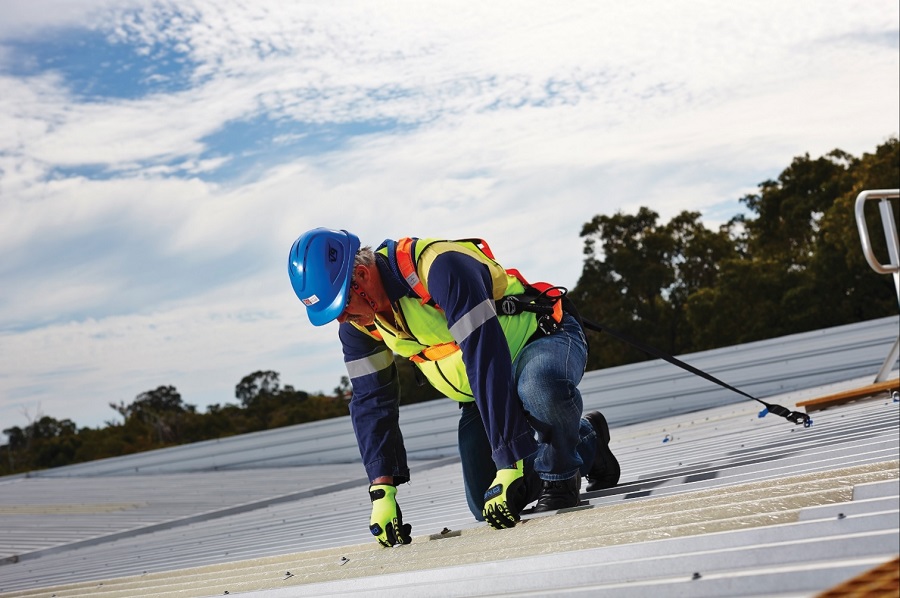 Falling from height is the most common cause of death in construction and one of the leading causes of death in all Australian workplaces, accounting for 13 per cent of all fatalities in 2015.
Furthermore, in 2010–11, there were 7730 workers' compensation claims for serious injury (requiring a week or more off work and 6.2 weeks on average) lodged due to a fall from a height – that's 21 employees every day.
Yet despite the dangers, and knowing the risks, workers continue to have an aversion to wearing harnesses while working at heights.
LINQ Height Safety spoke to a solar panel installation contractor who said that despite the dangers, he rarely uses a harness because of the time and financial pressure he faced on jobs.
Speaking on the condition of anonymity he said: "If you are on a job rate instead of an hourly rate there's not enough money in it if we use harnesses. The harness slows you down."
"In terms of productivity you want to move as quickly as possible."
But this was exactly what lead to the death of a Western Australian worker who died in October 2016 after plunging 13 stories from a Perth construction site while not wearing a harness.
Compare her fate to that of three Sydney men who were "very lucky" to be alive after a crane collapsed on a Sydney construction site.
Fire and Rescue New South Wales Inspector Ron James, talking to the ABC said:  "Thank heavens they had their harnesses on."
So if a worker knows a harness could save their life but still choose not to wear it, what is the solution?
What is the solution?
Executive Officer, Safety & Risk for Master Builders NSW, David Solomon told ProChoice Safety Gear that it may lie in explaining the cost of complying with safety requirements to customers and seeking government assistance for working at heights training.
"You have to be trained to wear a harness, you can't just throw one on. People who have been appropriately trained behave in a different way. They have the insight to make educated decisions and they have skills to use the equipment correctly."
"Harnesses might physically slow you down a little but in the event of a fall they will save your life. It's not really a hard decision."
However Solomon conceded that small businesses especially were under time and resource pressures to complete the training or use height safety equipment and said government rebates could help.
"Let's consider funding working at heights training rather than working at heights awareness. It's a failsafe method," Solomon said, referencing the recent quad bike government rebates.
He also implored the industry to charge for safety.
"It may cost you more to do this the job in line with safety legislation but the client should pay for that. It must be accounted for."
"Explain to them that safety needs to be included in the price. It needs to be echoed upstream. They should appreciate it, and if they don't, do you really want to be working for them?"
And if saving your life isn't a motivator, then maybe abiding by the law will be.
"You need to have some sort of fall protection in place or you are not complying with the WHS legislation: if not a harness then edge protection, scaffolding, a scissor lift or otherwise," Solomon said, added that most measures would likely cost more than using a harness.
Solomon also stressed the importance of fixing a harness anchor point to a suitable structure.
"Although the anchor point may be certified, what it is installed into is another question. You want to know whether the anchor point is fixed to the roof structure as opposed to just the cladding."
He added that the building boom was also adding to the dangers.
"With large volumes of construction work in much of the country we have a skills shortage that has reduced contact with our fellow workmates and understanding their personalities, work practices."
"Now more than ever is the time to increase awareness of workers using the right gear as intended. Checking twice might just save a life".
READ MORE ON HEIGHT SAFETY
READ MORE ON HEIGHT SAFETY