OHS
Safety Starts at the Top!

Former BHP Billiton CEO Paul Anderson shares a valuable lesson in achieving safety compliance in the workplace.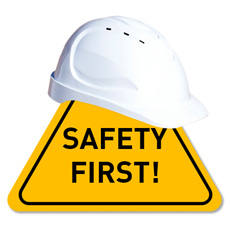 When the then CEO of BHP Billiton Australia Paul Anderson took charge of the company in 1998 the company's share prices and staff morale were in the tank. 18 months later, Anderson had turned the company around, taking it from from posting losses of almost $2 Billion in 1999 to posting profits of $1.6 Billion in 2000  With most of BHP's performance metrics rocketing north, one important metric resisting the company's upward trend was the company's occupational safety record. Anderson asked his Head of Safety what he thought was causing the problem, and was surprised to find the finger pointed directly at himself.
The Head of Safety pointed out how Anderson was setting a poor example for the workers around him – citing his frequent OHS violations, including:
riding his Harley-Davidson around without a helmet 
ignoring on-site speed limits

failing to follow many other on-site safety rules such as holding hand rails or wearing safety glasses 
He also called Anderson's attention to the fact that on his plant visits, safety was always the last thing he asked about, highlighting the sort of message that this sent to plant executives.
Anderson appreciated his honest opinion and immediately set about transforming BHP's safety culture, starting with himself.
Within the next year Anderson sucessfully lowered BHP's LTI's by almost 30%. /p>
Click Here to find out how he did it >>