OHS
Workplace back injury and pain: How to minimise and manage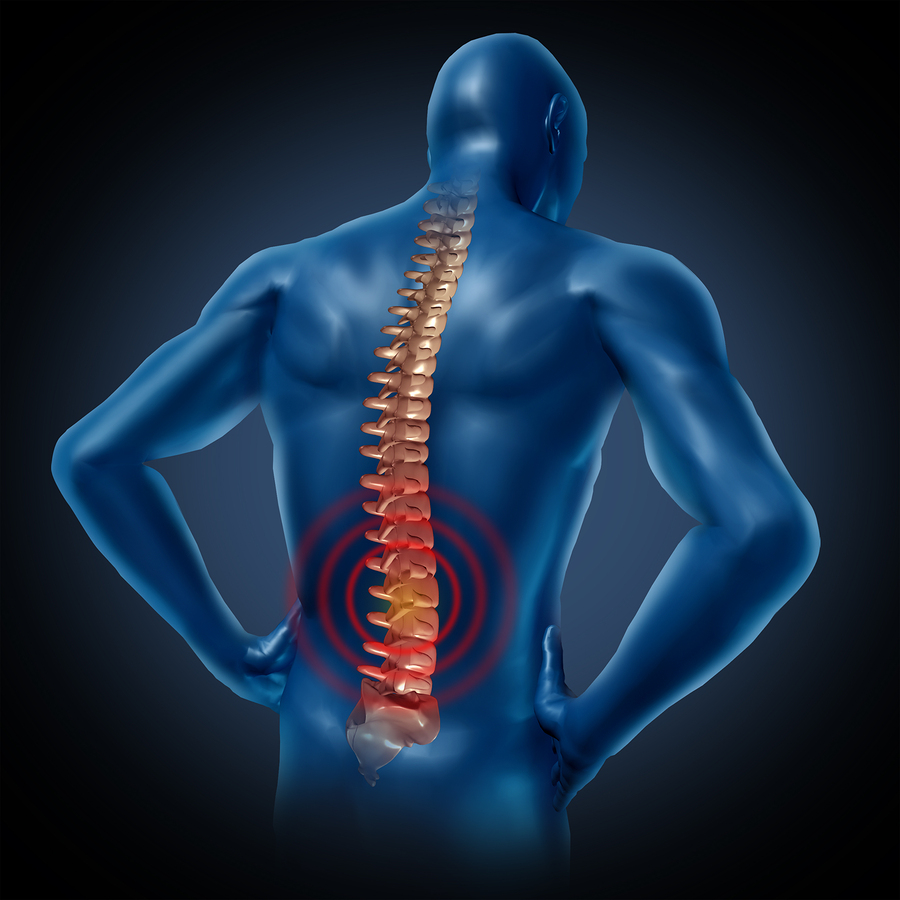 Back pain among employees is one of the most significant causes for workers compensation claims in Australia, the second-greatest contributor to disability and a significant financial burden on business, according to the 2015 Konekt Market Report.
The Cost of Back Pain
The report analysed more than 113,000 cases of workers compensation cases over six years along with other research and found that around three million Australians – 14 per cent of the population – suffer from lower back pain, with the highest incidence occurring in 30 to 39 year old males.
An Australian cost-of-illness study cited in the report estimates the indirect costs associated with lower back pain to be $8.15 billion due to loss of earnings and productivity.
"This burden is so great that it has compelling and urgent ramifications for health policy, planning and research," the study states.
Contributing to the burden is the report's findings that employees often delay reporting a back injury or ignore it until it becomes debilitating.
Setting Things Straight
Professor at the University of Sydney's Medical School Musculoskeletal Division, Chris Maher, said there are numerous misconceptions about the causes and treatment of back pain.
"We know that the worker with back pain, their employer and the clinician managing the worker's back pain may misunderstand back pain," he said, adding that educational programs targeting those groups are critical.
Professor Maher says one of the most important things that employers and managers can do to help employees with back pain is to become educated about the condition.
"Our understanding of how to best manage back pain has changed in the last decade. For example, surgery really has a quite limited role for workers with back pain," he says.
"Doctors are also now more cautious with opioid medicines because if they are not used carefully they can cause harm."
Maher said that while there is often no obvious cause for a person's back pain, there are some simple steps that can be taken to help prevent it.
He suggests: "avoiding smoking, having a healthy diet and a healthy amount of alcohol, undertaking physical activity, and using your back sensibly,".
Maher also stresses the importance of quickly dealing with back pain when it occurs rather than delaying treatment.
"There are several steps people can take to help themselves get better. The contemporary approach is don't go to bed. Rather, try to stay physically active – you don't need an x-ray and you should try to remain at work."
Tips for helping address back pain:
Speak with your doctor or physio if the pain is not settling with simple self-care measures.
During an episode, try to stay active at home or work but limit bed rest.
Use your back wisely.
Be physically active and avoid prolonged sitting.
Don't smoke and moderate alcohol intake.
Make time to enjoy life – e.g. spending time with family or friends
Protecting your back on the job:
Manual handling increases the risk of back injury however there are some key measures that can be taken to reduce the likelihood of a back injury, according to the Victorian Government's better Health Channel.
Warm up cold muscles with gentle stretches.
Lift with the thigh muscles and carry loads close to the body.
Never attempt to lift or carry overly heavy loads.
Pushing a load will be less stressful on your body than pulling it.
Use mechanic aids or seek lifting assistance.
Organise the work area to reduce required bending and twisting.
Take frequent breaks.
Cool down after work with gentle stretches.
Exercise regularly to strengthen muscles and ligaments.
Read how Sydney-based company, Zetco Valves took the stress off worker's backs with a WHS overhaul, improving productivity, worker tenure and winning multiple SafeWork Australia awards.