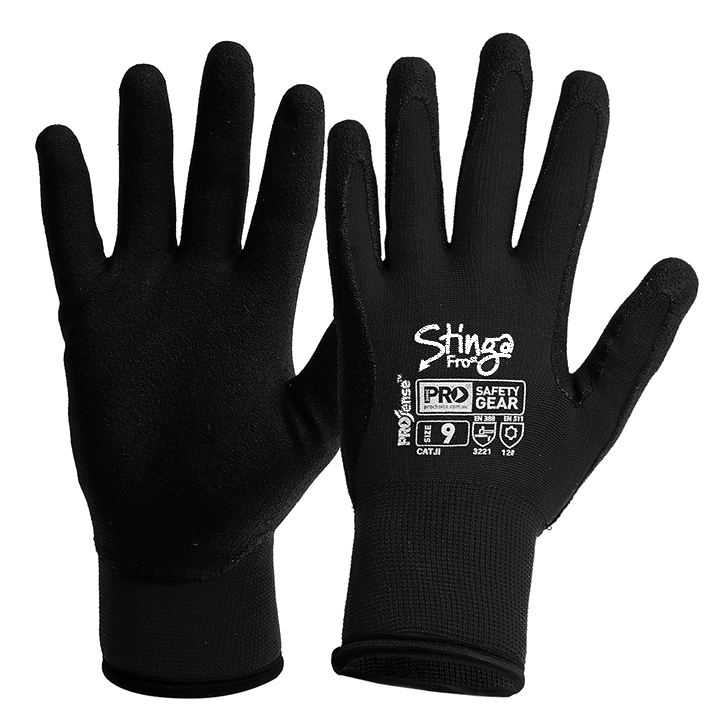 Handling cold, wet or oily materials with the incorrect glove type can create safety issues as the hands become cold, leading to a loss of feeling and control, according to Product Development Manager of Pro Choice Safety Gear, Brad Rodgers.
"If your glove does not have a barrier against that liquid or ice, the moisture soaks through and your hands could become wet, cold and potentially slip inside the glove," he said.
"As your hands become increasingly cold and numb, sensitivity is lost and the ability to control the materials you are handing is reduced," Brad said, stressing the relevance of this during colder months.
"Whether it's from dew, morning frost or guys working in cold storage, cold hands cause problems."
He said that Pro Choice's ProSense Stinga Frost cold weather dipped work gloves are the perfect solution due to their dual-layered liner featuring nylon and brushed acrylic to keep the hand warm and a PVC foam coating to protect against cold, moisture, oil and grease.
"They are lightweight and breathable and because they feature a knitted liner and PVC foam coating, they offer excellent fit, feel and dexterity," Brad said.
He added that the PVC coating also offers excellent gripping characteristics and abrasion resistance, similar to riggers' gloves but in both wet and dry conditions.
"Leather can become slippery when wet," he said.
"The Stinga Frost cold weather dipped work gloves are perfect for anyone who is working in cold storage or outdoors during winter: road workers, riggers, brickies, labourers, landscapers and fisheries, or those who are handling chains or ropes that have moisture on them," Brad said.
"They'll also reduce the occurrence of skin conditions such as dermatitis, commonly associated with frequently wet hands," he added.
Brad said the Stinga Frost cold weather dipped work gloves have a high protection rating and are independently tested by a third party laboratory to EN388 Protection Against Mechanic Risk and EN511 – Protection Against Cold.
For applications where the back of the hand will come into contact with grease, oil or moisture, Brad recommends a fully waterproof glove.
"Matching the correct glove type to an application, including a combination of fit, comfort, dexterity and feel, as well as the glove's level of protection, is critical to ensuring adequate protection," he said.
READ MORE ON PERSONAL PROTECTIVE EQUIPMENT
READ MORE ON PERSONAL PROTECTIVE EQUIPMENT