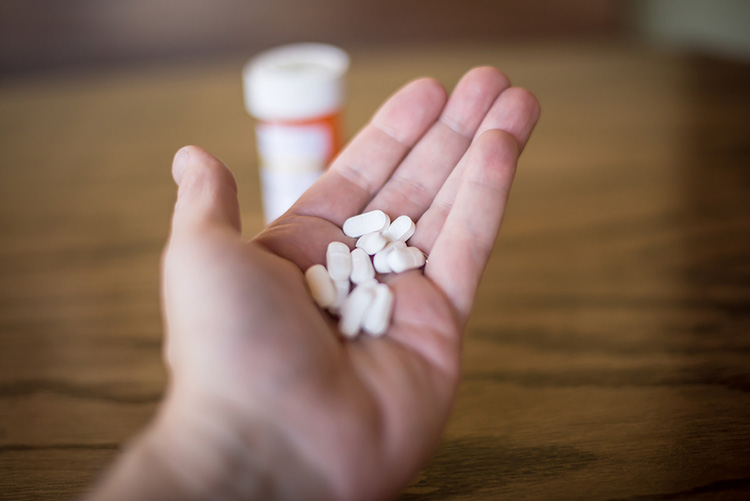 As Australia heads into an opioid crisis, the extent of illicit drug use amongst blue collar workers is of increasing concern, especially given the associated safety risks.
While illegal opioids, such as heroin, may immediately spring to mind, misuse of prescription opioids, including morphine and oxycodone, is a more significant problem.
In 2016, one in 20 Australians over the age of 14 had used pharmaceutical drugs, including opioids, for non-medical (i.e. recreational) purposes at least once in the past 12 months.
Opioids were the most commonly used prescription drugs, especially by those in their 40s.
Given that blue collar workers are at a higher risk of misusing prescription drugss than most other industries, except hospitality, this makes middle-aged blue collar workers more likely to illicitly use prescription opioids than the majority of Australians.
What are opioids?
Opioids are a group of drugs used for pain relief, which can also produce an experience of euphoria, a state of intense happiness or excitement.
Some opioids are pharmaceutical and may be prescribed by a doctor for pain relief, while others are illegal drugs.
Pharmaceutical opioids include both naturally derived drugs created from opium poppies, as well as synthetic opioids made from chemicals.
The strength of the opioid varies depending on its type and is often defined based on a comparison to morphine, a naturally derived prescription opioid.
The table below details the different types of pharmaceutical and illegal opioids in order of strength relative to morphine, as well as how they are synthesised. Red indicates that the drug is illegal, while others are available pharmaceutically.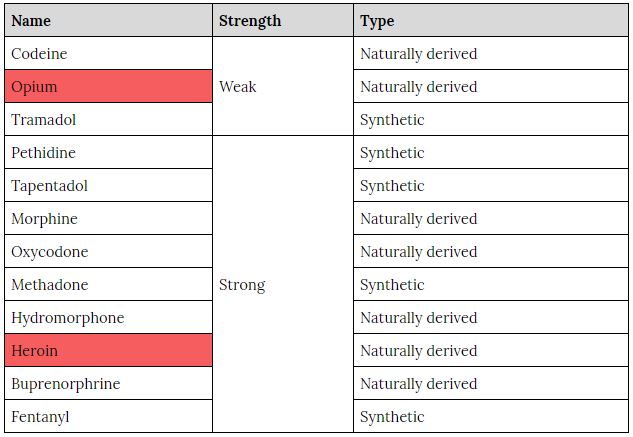 Why are blue collar workers more at risk?
In general, problematic alcohol and drug use is higher in male-dominated industries, including agriculture, forestry and fishing, building and construction, manufacturing, mining, transport, postal and warehousing, and utilities.
Recent years have brought to light the rampant alcohol and drug use on construction sites in Australia, as well as the rise of meth use in safety sensitive industries.
This has led to some sites starting drug and alcohol testing in a bid to improve safety as part of a zero tolerance policy.
Opioid use is likely to become an increasing part of the overall problem if Australia follows in America's footsteps, where opioid overdose deaths have been on the rise for decades, influenced by the supply of prescription opioids.
Australian researchers are already predicting a crisis as the epidemic hits our shores, and it appears that blue collar industries could be hit hard.
In America, construction, mining and fishery workers in Massachusetts are five to six times more likely to die from an opioid overdose than the general population.
Researchers suggested that the higher risk could be explained in part by an increased likelihood to be prescribed opioids for pain management following a work injury, leading to ongoing illicit use.
What is the impact of opioid use?
The effects of opioid use can include constipation, nausea, vomiting, sedation, dizziness and tremors, leading to unconsciousness, respiratory depression and pinpoint pupils in the case of poisoning.
Opioids are also addictive and ongoing use can result in an addiction or substance abuse disorder.
Overall, alcohol and drug use in the workplace has been associated with increased safety risks due to impaired coordination, judgement, and ability to perceive and respond to hazards.
Additionally, it has been linked to injuries, absenteeism, presenteeism, interpersonal problems, job turnover, disciplinary problems, poor job performance and reduced productivity.
In fact, alongside mental health conditions, alcohol and drug use is the leading cause of productivity loss and time off work.
Whether it's opioids or another substance, illicit drug use by blue collar workers increases risk in an already hazardous industry.
Organisations, such as Foundation House in Sydney, offer treatment programs and support for construction workers struggling with alcohol and drug use disorders.
READ MORE ON PERSONAL PROTECTIVE EQUIPMENT
READ MORE ON PERSONAL PROTECTIVE EQUIPMENT