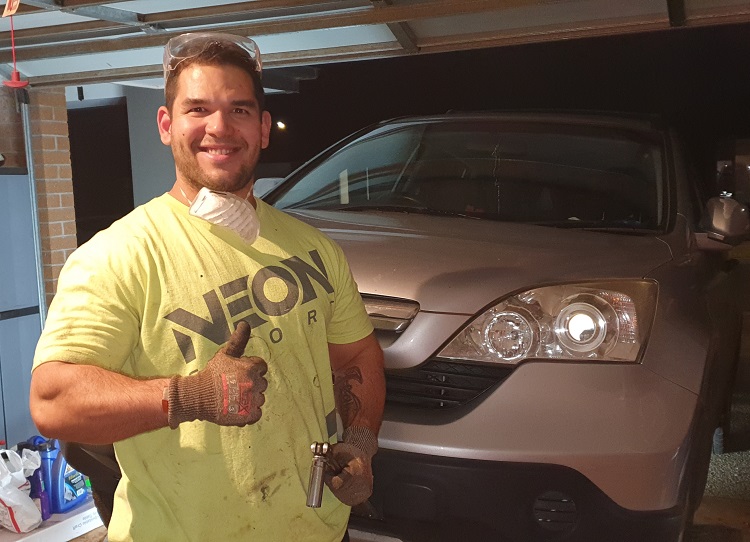 A 29-year old man has escaped with minor scratches and a small fracture to his hand after a DIY project went wrong.
Arda Hancioglu (pictured) was using an angle grinder to create a fire pit for his backyard when the cutting disc broke and he lost control of the tool.
"I was cutting a steel barrel in half when all of a sudden a chunk of the disc broke and the movement of the grinder became uncontrollable," he said, adding that he assumed this was due to the weight imbalance.
"It took me a little while to understand what had happened, but I managed to let go of the grinder and turn the power off."
"However, things went so horribly wrong in a such a small amount of time that I didn't realise the cutting disc and shrapnel were hitting my hands at about 4000–5000 RPM for a little while."
It was only once the power was off that Arda felt the pain in his hands and fingers.
"Even though I was wearing my ProChoice Arax gloves, which are cut and abrasion resistant, the pain was so bad that I thought something had seriously gone wrong," he said.
"I literally threw myself on the floor at first, rolling around in pain. But once I started to think a little more clearly, I managed to take my gloves off and wash my hands."
When he saw his hands, Arda said that he couldn't believe his eyes.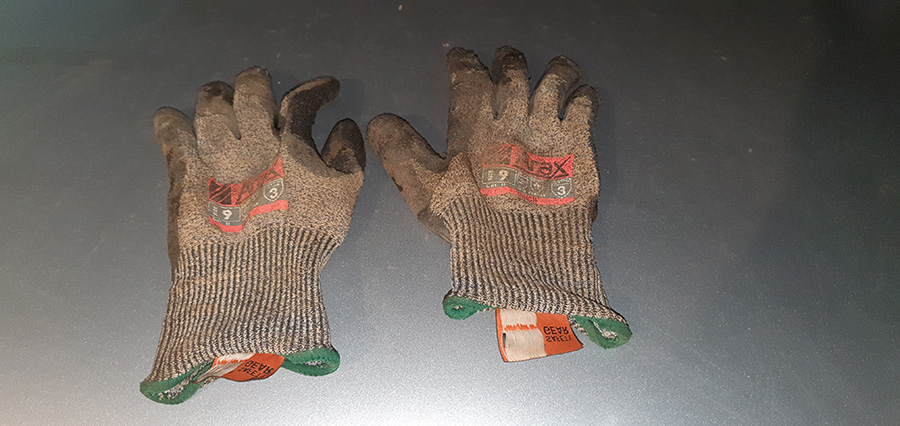 "There was blood, but it was only from very minor scratches. There were no serious cuts or grazes whatsoever."
The pain he experienced was from the impact and he was saved from more serious injury, escaping with some moderate swelling, bleeding and a very small fracture to one of his fingers.

At the time of the accident, Arda was wearing a long sleeve work hoodie, safety glasses, work pants, steel cap boots and ProChoice Safety Gear Arax safety gloves.
"I feel that if it wasn't for the quality of my Arax gloves, the situation could have ended extremely badly," said Arda.
"I may have lost some, if not all, function in my fingers. Instead, I didn't even need to take time off work. I am so grateful that I wore my gloves that day and I owe my safety to ProChoice."
When asked how the accident had impacted him and what he would tell others, Arda noted that it had reinforced the importance of working safely.
"It's made me more aware of how things can change and go wrong so quickly. My advice to others would be to always think of safety first before starting a job, no matter how big or small it may be."
"And make sure to use the right protective equipment and tools for the specific job, and that the quality standards of the equipment you use are up to the task ahead, just like my ProChoice Arax gloves were!"

READ MORE ON PERSONAL PROTECTIVE EQUIPMENT
READ MORE ON PERSONAL PROTECTIVE EQUIPMENT