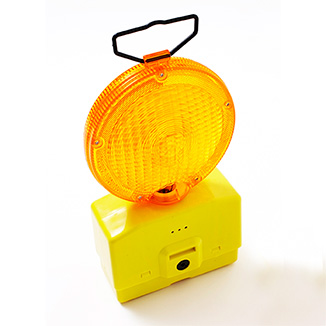 Vehicle accidents around roadworks increase by about 25 per cent during winter as a result of reduced visibility, stronger winds and wet, slippery conditions, according to the Operations Manager of Consec Traffic, Alison Leydon.
These additional dangers require strict safety processes on-site and in some cases the decision to postpone the roadworks or traffic control, according to Ms Leydon.
"If there is anything less that 200m visibility we won't stop traffic and whenever it rains we try not to stop or slow traffic at all."
"Braking distances are affected in the rain. If someone stops suddenly, there is a danger they will slide on greasy, wet roads," Ms Leydon said, adding that in such conditions the roadworks are altered to detour traffic where possible, instead of stopping or slowing vehicles.
Visibility is also affected in winter with dark and overcast weather, while the days are shorter meaning traffic control teams work more often during sunset, sunrise or in the dark.
"Sunset and sunrise can affect visibility so we'll often put up additional lights. We also take glare into account and analyse what way the roadworks are facing to determine if the drivers can see us clearly as they approach."
Strong winds were also cited by Leydon as a safety danger for roadworks and traffic controllers in winter.
"Wind is very dangerous. You can get huge wind tunnels coming down the motorways or between buildings in the CBD. It can be like working in a blizzard," Ms Leydon said, adding that this can cause bigger vehicles to sway and roll while drivers struggle to control them.
"Wind can also cause branches to fall and our signage to be knocked over, requiring that we use additional sandbags to hold them down and conduct more regular checks to ensure they remain upright, visible and do not become missiles."
Double-stacked witches' hats are also required to add weight and prevent them from blowing over while wind also makes life difficult for the traffic controller.
"If the wind hits the STOP-SLOW sign it can be quite hard to hold it up. It can nearly topple me off my feet some days," Ms Leydon said.
Additional personal protective equipment (PPE) is also regularly used during winter.
"Everyone has been issued with daytime safety glasses to stop dust and debris getting in their eyes and they all have a chin strap on their hard hat to stop it blowing off."
Fully waterproof night-and-day high visibility suits with reflective strips on the legs body and arms are also standard issue for Consec's road workers.
ProChoice stocks a range of road safety equipment and wet weather gear.
READ MORE ON PERSONAL PROTECTIVE EQUIPMENT
READ MORE ON PERSONAL PROTECTIVE EQUIPMENT