PPE
A Quick Checklist in Choosing PPE for Your Workforce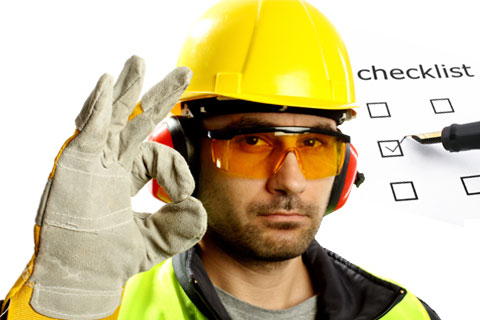 Wearing personal protective equipment (PPE), such as gloves, helmets, safety goggles and hi-vis clothing, is one of the vital steps to take in avoiding injuries caused by accidents in the workplace. In fact, all people working in the industries of mining, construction and production, among others, are required to do so.
However, obliging your workforce to put on protective equipment is only one half of the equation. The other equally important half is making sure that every PPE worn by your workers offers adequate and proper protection. This can be possible by following the 5-point checklist below:
1. Choose Certified Products Only
This is the most important thing to consider in purchasing PPE for your workers. You should make sure that all of the products you'll acquire are approved by government-recognised certification bodies. This is what prompted us here at ProChoice to produce top quality personal protective equipment. Our products are certified by two of the top quality standards in the Australian and New Zealand market – the SAI Global Certification and Benchmark Certification. Thus, by choosing our products, you'll have a peace of mind knowing that the PPE for your workers are compliant to peak standards.
2. Be Selective in Buying Second Hand
If you want to cut down the cost involved in acquiring PPE for your workforce, especially if your operation is just a start-up, one of the available options is to buy second-hand safety equipment. However, in this scenario, you may put your people at risk. The deteriorated condition of used helmets, gloves or goggles may not be able to provide adequate protection during accidents. Thus, you should buy brand new PPE. Opting for second-hand should be done as a last resort and through a very selective way.
3. Double Check Equipment Specs
Wearing a safety equipment with improper specs can be life threatening should an accident occur. Thus, you need to make sure that all of the specifications – including sizes, fabric strength, materials used, etc. – are checked properly. On top of that, request your workers to conduct another check on all the safety equipment upon usage. They should see to it that every single part is suitable for the job.
4. Know the Lifespan of Various PPE
All types of PPE have their designated lifespan. Of course, with constant use causing wear and tear, their effectiveness to provide protection deteriorates overtime. By knowing the lifespan of your chosen protective equipment, you will also know when to conduct an evaluation to ensure the efficiency of all PPE and to know if you'll need to purchase new ones.
5. Always Ask Experts When Needed
If you have no sufficient knowledge about PPEs, it is best to acquire the assistance from experts – people who have many years of experience in the workplace safety industry. Well, look no further as we here at ProChoice are more than ready to provide you with assistance regarding safety equipment.
Prochoice is one of trusted suppliers of personal protective equipment here in Australia. We have a huge selection of certified safety products on our website. If you have any questions about the solutions or services that we can provide you, do not hesitate to contact us.