PPE
Choosing chemical gloves under the revised EN ISO 374-1:2016 standard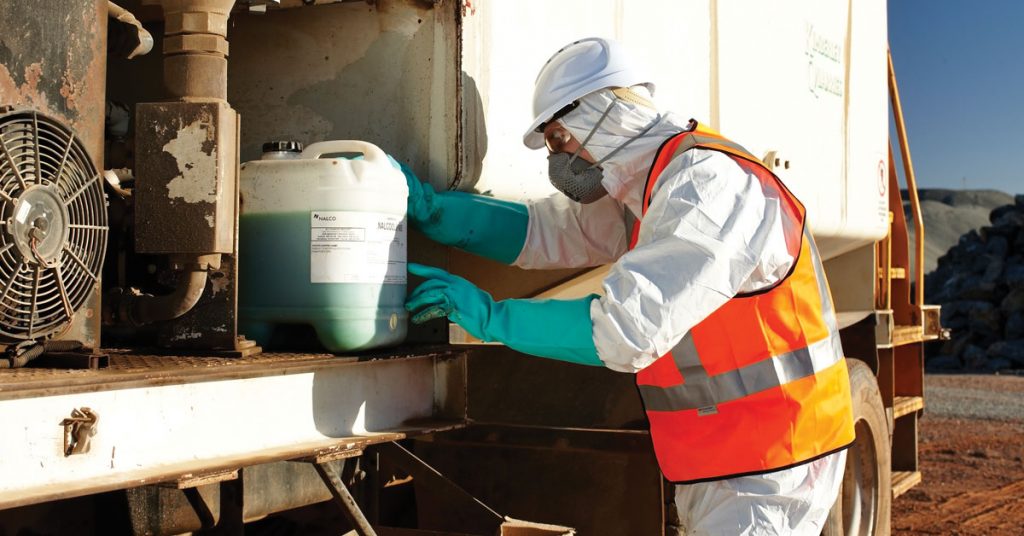 The European standard for chemical gloves was revised in 2016, with notable updates to the testing and labelling of gloves. It is important that end users understand these changes.
The revised EN ISO 374-1:2016 is the first update to the standard in more than a decade and now includes ISO in the title to indicate the International Organisation for Standardisation's involvement in this iteration.
While the equivalent Australian standard AS/NZ 2161.10.1:2005, based on the European standard, has not been updated at the time of writing, many suppliers, including ProChoice Safety Gear, are likely to adopt the revised EN ISO standard.
"If there is a standard that's an improvement on the current one, then we'll adopt that," said Brad Rodgers, ProChoice Safety Gear's research and development manager.
"This standard change has been a positive one so we'll be testing our gloves to it and end users will benefit from improved glove markings which will make choosing the right glove much easier.
So what's changed in the revised standard, aside from the name?
1. Expanded chemical list:
Where previously there were 12 chemicals the gloves could be tested against, the list has now expanded to 18, with the addition of nitric acid, acetic acid, ammonia, hydrogen peroxide, hydrofluoric acid and formaldehyde.
"The expanded chemical list is great," said Rodgers.
"The more chemicals we can test against, the more informed people are when making a choice of which chemical glove to use."
2. Additional tests:
The glove degradation test, which measures the strength of the material after exposure to a chemical, is now mandatory, alongside the already compulsory penetration and permeation tests.
Additionally, new standard tests for viruses have been added where previously there were only tests for bacteria and fungi.
3. New classification and labelling systems
Chemical gloves are now categorised as either Type A, B or C, based on how many chemicals from the list they can withstand for a minimum amount of time.
"Type A gloves will tend towards uses where exposure is to chemicals that cause danger to life and health, while Type C will be for more low-risk areas," explained Rodgers.
The pictogram labelling for chemical gloves has been updated to include the glove type, as well as additional letter codes to represent the expanded chemical list.
The beaker icon has been removed from the micro-organism pictogram and there is now the option of adding the word 'virus' if the glove passes the virile penetration test.
"Through the markings, users will have a better understanding of just how that glove will perform against certain chemicals," said Rodgers.
"When they see the chemical letters, they can quickly refer to the standard list of chemicals and make a more informed decision. It will allow users to choose gloves that give a better level of protection."
Safety Data Sheets (SDSs):
Regardless of the type of glove chosen, Rodgers recommended always conducting a risk assessment and reading the SDSs which chemical manufacturers must provide.
"SDSs should be the first port of call for understanding what protection—gloves, eyewear, respirators—are required to keep the person safe," he said.
"We get a lot of questions about what protection is needed, but it can vary depending on the scenario, use, chemical concentration and other factors."
"If you have the manufacturer's SDS, then we can be sure of exactly what you're dealing with."
"And if you're worried about a particular chemical, then perhaps test it on the glove first to see what the breakthrough time is for yourself," Rodgers added.
ProChoice Safety Gear gloves:
All ProChoice Safety Gear gloves are being retested against the new standard, and their markings and packaging updated to match the new classification and labelling systems.
"A new standard comes with a whole lot of work," explained Rodgers.
"Most of our products we certify and our chemical gloves are no different. We'll be getting an independent body to verify that our products do comply with the revised standard, so users can have peace of mind."