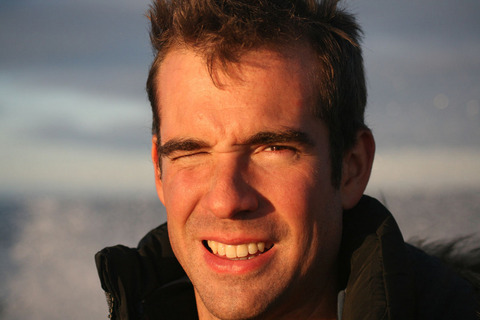 The dangers of sun exposure and associated ultraviolet radiation that can lead to life-threatening cancers is equally relevant to the eyes as it is the rest of the body, according to the Australian Cancer Council.
The Council describes in its position statement on eye protection how repeated exposure to ultraviolet (UV) radiation can cause permanent eye damage including cataracts – the world's leading cause of blindness, pterygium – abnormal tissue growth over the eye, retinal damage, corneal cloudiness and cancers on the surface of the eye as well as skin cancers around the eye and on the eyelids.
With the risk of skin cancer much greater for men and outdoor workers it is critical that these groups take the appropriate care to mitigate risks.
And the sun is not the only danger for outdoor workers with injuries from grinding and other applications common. While fashion sunglasses might (or might not) provide adequate protection from the sun, they are unlikely to provide any sort of impact protection.
It is therefore essential to ensure you wear safety glasses that offer appropriate eye protection matched to specific applications as well as providing maximum protection from the sun's harmful UV rays.
According to Skin Cancer Australia Committee chair, Louise Baldwin, the most important sun protection attribute of glasses is their ability to filter out UV radiation.
"A darker tinted or polarised pair may provide more comfort by reducing glare, but that doesn't necessarily mean it's filtering out more UV radiation," she told the ABC.
ProChoice Safety Gear product development manager, Brad Rodgers said all ProChoice safety glasses – even those with clear lenses – provide 99.9% UV protection. "All our safety glasses, whether tinted or clear provide the highest levels of protection, from both their intended application and UV radiation while still allowing driving. Our clear lens with a mirrored coating allows both indoor protection from potential injury on the job and outdoor protection from potential injury and UV," Rodgers said. He added that the indoor / outdoor range is great for people who work in construction and other industries requiring they regularly move between shaded areas and full sun. "If you wear too dark a tint in the shade then it becomes a safety issue as you can't see well enough," he said. What to Look For Sunglasses and safety glasses in Australia must be marked with their corresponding level of protection against UV radiation and are regulated by Australian Standard AS/NZS 1067:2003 Sunglasses and fashion spectacles.
According to government website Product Safety Australia, labels must show a category of UV protection – from zero to four – that glasses provide the wearer, with category four the highest. Sunglasses in category four must not be used while driving.
"If there is no label, you can reasonably assume that they are fashion spectacles and may not offer eye [UV] protection," the website states.
The Australian Standard for safety glasses – AS/NZS 1337.1 2010 Personal eye protection – eye and face protectors for occupational applications – also draws upon these same categories and rules of compliance.
"Match the risk of an application to relevant certified safety glasses and ensure you have maximum UV protection. It's not worth the risk doing anything different," Rodgers said.
READ MORE ON PROTECTIVE EYEWEAR
READ MORE ON PROTECTIVE EYEWEAR