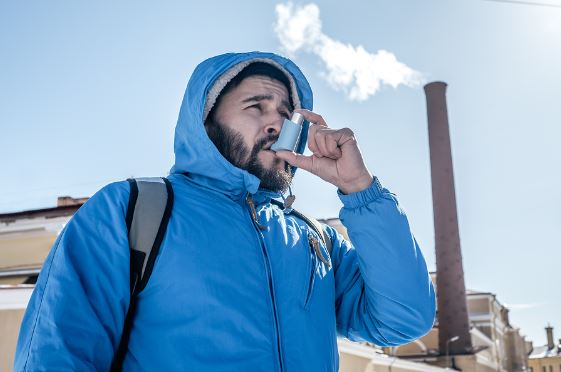 Airborne dust in the workplace can reduce productivity and put workers at risk of developing allergies and respiratory conditions such as asthma, silicosis, asbestosis and cancer.
Drier conditions can increase the likelihood of dust circulating in the air and with much of Australia in drought and drier conditions expected for the rest of the 2018, agriculture, forestry, mining and construction workers could face a higher risk of dust exposure.
However, this isn't the only dust source workers need to be wary of. Common construction and mining practices such as drilling, cutting and grinding can also generate dust in the workplace – with Hilti Australia reporting that cutting concrete can create up to 15 kilograms of dust in one hour.
With so many factors increasing the risk of dust exposure in the workplace, it's critical to implement, monitor and refine dust management strategies.
What is dust?
Dust can include metallic or mineral dust, chemical-carrying dust, organic or vegetable dust such as flour, wood dust, cotton or pollen and bioaerosols such as viable particles, moulds and spores.
While dust can't always be seen with the naked eye, it can be a significant hazard. In fact, any airborne dust particles between one and 100 micrometres (0.001 and 0.1mm) in diameter can reduce visibility and cause eye, ear, nose, throat and skin irritation.
For tradies, including construction workers and miners, long term dust exposure can lead to silicosis, asbestosis, coal workers' pneumoconiosis (black lung) and cancer.
Inhalable vs Respirable dust
According to Safe Work Australia's (SWA) Guidance on the interpretation of workplace exposure standards for airborne contaminants, inhalable dust refers to particles entering the mouth and nose during normal breathing. These particles may end up in the respiratory tract and include toxic and non-toxic dusts.
From here, dusts can be classified as respirable and non-respirable dusts. Respirable dusts are made up of finer particles (often less than 0.005 mm or five micrometres) that can pass from the respiratory tract to lower regions of the lung.
For inhalable dusts with no assigned workplace exposure standard (WES), inherently low toxicity and no toxic impurities, SWA recommends that dust exposure should be less than 10 mg/m3 in an eight-hour working day of a five day week – also known as the eight-hour time-weighted average (TWA)
However, for substances such as toxic inhalable dusts, respirable crystalline silica (RCS) and asbestos, the exposure standards are dramatically less.
Who is at risk?
A 2010 study by SWA estimated that about 39% of Australian workers were exposed to airborne hazards in the workplace, with almost 50% of that group exposed to dust only.
The study found the industry in which people work to be the most important predictor of exposure to airborne hazards, with the mining industry having the highest percentage (79%) of workers reporting exposure to airborne hazards.
Workers in the manufacturing, transport and storage, construction and agriculture, forestry and fishing industries were also more likely to report exposure to airborne dust.
Occupation was the second most important predictor of workplace exposure to airborne hazards, with machinery operators, technicians, trades workers, labourers and managers being most likely to report exposure to dust only, compared with clerical and administrative workers.
The study also found that males workers were exposed to airborne hazards for longer durations than female workers.
Dust management and avoidance strategies:
Employers need to monitor dust levels according to Australian and SAI Global standards. An occupational hygienist can help.  Use the following methods to manage and minimise workplace dust exposure:
Wear appropriate safety goggles and a filtration mask
Ensure adequate ventilation in the workplace
Implement dust monitoring programs according to Australian and SAI Global standards
Check whether there's a way to complete the task without generating dust
Avoid kicking up dust
Use dust control measures such as dust removal tools, exhaust systems and vacuums
Use water and other wetting agents to prevent airborne dust from muck piles, broken rock, crushing and screening plants, and cutting, drilling or grinding surfaces
Use tools that are appropriate to the material you're working with
Replace or sharpen cutting tools if performance drops
Clean your workplace regularly
READ MORE ON RESPIRATORY PROTECTIVE EQUIPMENT
READ MORE ON RESPIRATORY PROTECTIVE EQUIPMENT