Road Safety
Call for trucking industry changes to drive road safety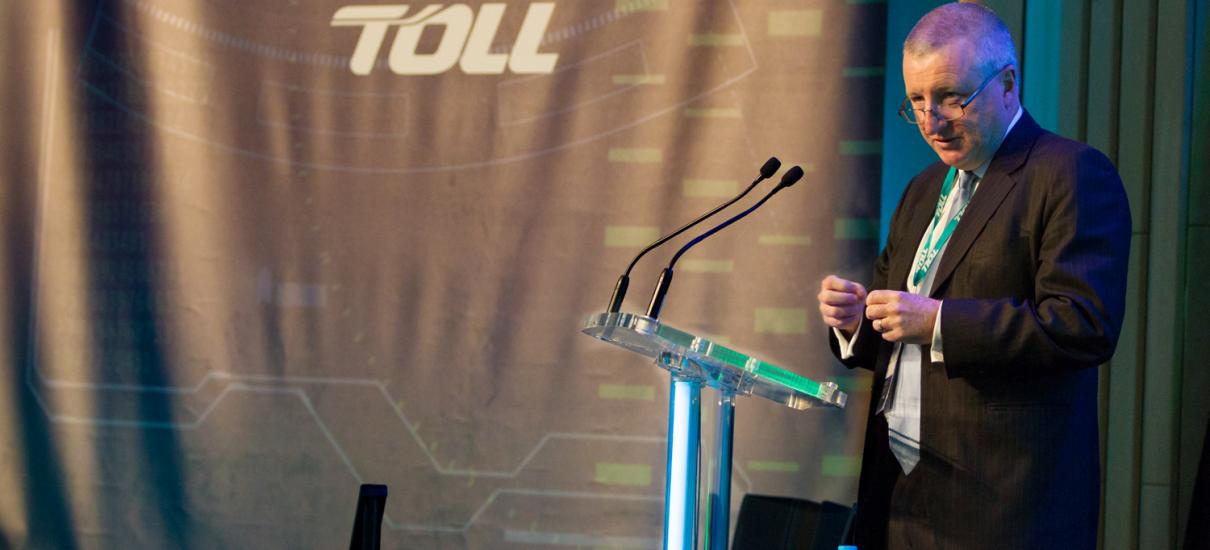 Australia has a dire road safety problem and the government must urgently address six critical areas to improve road safety, according to the managing director of Toll Group in an open letter to Malcolm Turnbull.
In his letter, Michael Byrne, the logistics company head and trucking industry veteran said that more than 1,000 people were killed in truck crashes in the five years to 2016 which is an issue that must be tackled.
"We don't need any further research, studies and committees… We know what needs to be done. It is time for action," he said.
With vehicles the number one killer in the Australian workplace, anything that will help reduce the road toll is worth some scrutiny, so Pro Safety Gear has taken a look at Byrne's six recommendations.
A national rule book
Byrne called for a national rule book for heavy vehicles and their drivers with a standard definition of a heavy vehicle being anything 4.5 tonnes and above. Currently it varies wildly, up to 12 tonnes.
On driver fatigue Byrne said the current state-based system that allows 17-hour shifts in a 24 hour period in Western Australia and 18-hour shifts in the Northern Territory should be changed.
He said the resulting fatigue means drivers have the physiological equivalent of a blood alcohol concentration of 0.05.
"We do not accept drunk driving. We should not accept fatigued driving," he said.
Byrne has also called for a national licensing system and uniform national speed limits which vary by 30kmh between NSW and the Northern Territory.
"Any truck driver making the slightest error in judgement at 130 km/h will certainly have a devastating outcome," Byrne said.
      2. A national operator licensing system
"Virtually anyone with a truck, a driver and an ABN can be a road freight operator," according to Byrne.
This is in contrast to operators in maritime, rail and aviation who must all demonstrate their safety and competence before they operate.
He cited the UK system as good example. There, road transport operators must pass a "fit and proper" person test, prove they have the funds to maintain vehicles and employ transport managers who understand what compliance looks like.
      3.  Enhance community understanding
In 93 per cent of fatalities involving a truck, the truck driver was not at fault, according to data cited by Byrne.
He wants community, government, enforcement and road safety bodies to all contribute to reducing the road toll.
"There is an opportunity to ensure that drivers are educated on driving safely around trucks, such as safe stopping distances and over-taking, as part of licensing schemes," he said.
     4. Government policy levers
Byrne is calling for government policy to help drive investment in safety by logistics companies, such as discounted registration and stamp duty for safe operators.
He would also like to see a maximum vehicle age, mandated fleet investment and subsidies or incentives for those investing in their safety.
"Technologies such as autonomous emergency braking systems, lane departure warning systems and electronic stability control can save up to 104 lives per year but are taking too long to become standard in the fleet," he said.
     5. Mandatory telemetrics
Telemetrics – the transmission of data from individual trucks back to a base station, including GPS and black box technology – should be mandatory on all trucks, according to Byrne.
"[This] will identify operators that systematically and deliberately speed, overload vehicles and push fatigue limits," he said, adding that these operators should be banned.
"Enforcement of the rules is tough in Australia because of the vast distances between towns. There are not enough police to catch every driver and operator that puts other road users at risk."
    6. Draw on transport operator expertise
Lastly, Byrne said transport operators must be actively engaged in road safety and heavy vehicle debate and policy development.
"Any discussion on heavy vehicle regulation must draw on private sector expertise to truly understand how we can overcome the obstacles that are holding us back from creating safer roads for our community," he said.