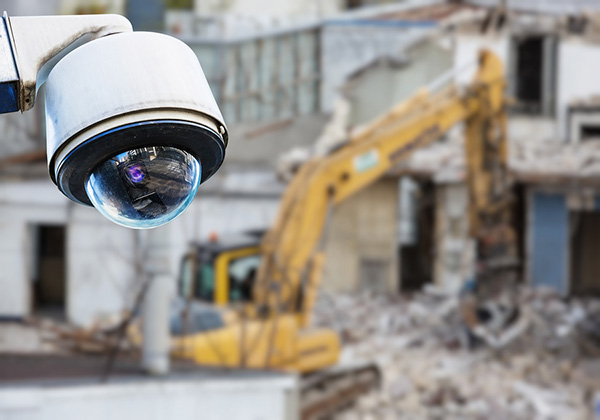 A secure construction site is an OHS requirement, while it will also help prevent vandalism along with the theft of tools, copper, building materials and whitegoods.
Unsecured building sites can present significant risks to the public, especially children, with adequate site security a requirement, including appropriate fencing which, according to Police NSW, is often mandatory.
Fencing will assist builders in meeting their duty of care obligations, while an unauthorised person is more likely to comply with a physical barrier such as a fence than a warning sign.
According to Worksafe Victoria, dangers of an unsecured building site include falls from partially-constructed houses and scaffolding, electric shock from live cables, drowning in open excavations, suffocation or crushing from collapsing material, coming into contact with hazardous substances and falling onto protruding reinforcement bars.
A site-specific risk assessment should be conducted to identify any hazards and appropriate control measures are in place.
Broadly, when construction sites are unattended, site managers should ensure that:
Electrical power is off
Access to elevated floors, scaffolding and ladders is blocked
Plant, equipment, tools, chemicals and dangerous goods are securely stored
Water drums are emptied
Excavation areas such as pits, trenches and pier holes are covered
Appropriate signage is erected with contact telephone numbers
Adequate site security is provided
Plant or machinery is secure and cannot be operated illegally.
Objects that could become dangerous in strong winds are secured, including incomplete or inadequately braced walls that might collapse.
Building Site Theft
A secure site will also help deter building site theft and vandalism, common issues on Australian construction sites, with 39 per cent of builders affected according to a survey of 7014 residential builders and a 2008 report by the Australian Institute of Criminology.
Theft of raw building materials such as copper, handheld tools, whitegoods and heating and water systems were the most commonly stolen items, with construction sites in urban areas during the final stages of construction the most likely to be affected. Heavy plant and equipment theft occurred in only around 1 per cent of cases.
Weekday evenings were targeted by thieves while weekend evenings were targeted by vandals.
Residential builders with an annual turnover of $1m or greater were more than three times more likely to experience theft or vandalism
Seventy seven percent of theft victims and 72 percent of vandalism victims were insured however  many of those affected did not bother to make a claim.
Theft Prevention:
Besides building site security such as fencing, chains and lockable gates, other measures that can be implemented to reduce the likelihood of theft on building sites include:
Only taking delivery of whitegoods immediately before installation
Marking or engraving equipment with identification numbers and recording serial numbers
Using site cabins and lockable containers for tools
Using temporary lighting to illuminate the building site
Get to know neighbours and make your contact details available to them
Keeping accurate records of the movement of materials to and from site
Installing burglar alarms, security guards, guard dogs or surveillance cameras
READ MORE ON WORKPLACE HEALTH AND SAFETY
READ MORE ON WORKPLACE HEALTH AND SAFETY