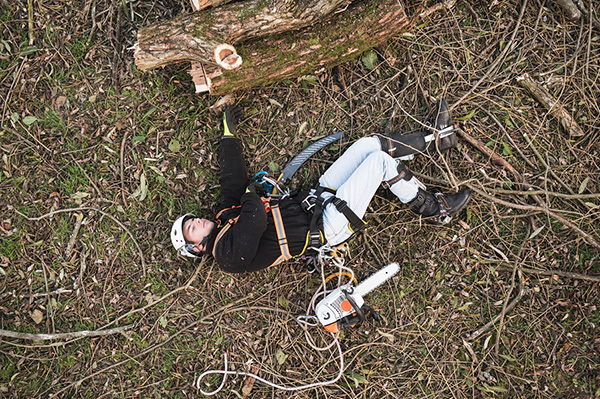 A sole proprietor in New Zealand has been fined $108,500 for a breach of workplace safety that resulted in a "completely avoidable" incident which caused serious injuries to a passerby.
According to the NZ Herald, tree care business Stumpmaster Limited was cutting down a palm tree when a woman was struck by the falling tree.
She suffered fractures and lacerations requiring hospitalisation for six days and will receive $18,500 compensation from Stumpmaster. The company was also fined $90,000.
A WorkSafe investigation found there was no exclusion area around the tree, nor warnings to for the public. This is despite Stumpmaster having signage in its office and safety equipment in its vehicle at the site.
Cones had been placed in the area however they were not two tree-lengths away.
"Stumpmaster had extendable barriers and tape available to mark out an exclusion zone but chose not to use it," said WorkSafe's deputy general manager, investigations and specialist services Simon Humphries.
He added that the sentencing was a lesson that safety gear was no good when sitting in a vehicle and it needed to be used properly.
"You are responsible for ensuring that other people are not put at risk by the work of your business. This includes members of the public who could be affected by a work activity," Humphries told the NZ Herald.
Mistake will probably destroy the business of 10 years
Speaking to Radio NZ, the director of Stumpmaster James Isaacs said the sentence was 10 times worse than anything he could have possibly imagined and would probably cost him the business, which had a value less than the fine.
He described the incident as a mistake by one of his employees
"It's not like we had a company policy to fell the tree in this incorrect way and we finally got caught by it," he said.
"He's [made] a mistake, as people do, and [WorkSafe] has taken that as … the company."
"You can't hold your employees hand all the way through and make sure they don't do anything wrong," he said, adding that WorkSafe had never contacted him to discuss what the best practice was.
Safety is the responsibility of business owners:
In Australia and New Zealand, safety in small businesses and small business owners are required to "Understand the safety risks in your business and do something about them", according to Safe Work Australia's Small Business Guide.
"In Australia, businesses have the primary duty of care for WHS. PCBUs (person conducting a business or undertaking) must ensure the health and safety of workers so as far as is reasonably practicable, as well as others such as visitors," the guide states.
PCBUs may include sole traders, partners in a partnership as well as companies and organisations.
It is the responsibility of business owners – or those who make decisions that affect the business – to exercise due diligence and ensure the PCBU complies with its health and safety obligations.
"This includes making sure there are appropriate practices or systems of work in place as well as actively monitoring and evaluating health and safety at the workplace."
Personal and business consequences:
Failure to implement appropriate OHS systems will likely result in injury or worse to either a worker, visitor or a member of the public, as was the case for Stumpmaster.
As we have seen, the resulting fine may put Stumpmaster out of business, however it could have been far worse for all involved had the victim suffered greater injuries or death.
Consequences of breaching WHS responsibilities may extend to Industrial Manslaughter charges and a prison term, as well as the potential for lifelong mental illness which may follow being responsible for such an incident.
Far easier to implement appropriate safety systems and use your PPE.
READ MORE ON WORKPLACE HEALTH AND SAFETY
READ MORE ON WORKPLACE HEALTH AND SAFETY