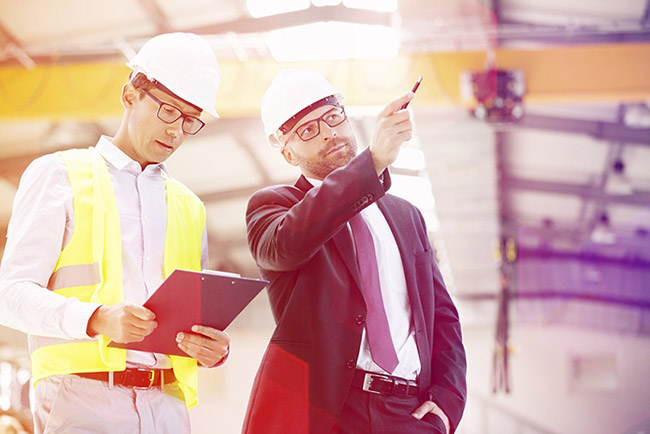 There are huge financial and cultural benefits of having a safe and healthy workplace. Indirect cost benefits include improved productivity, morale and business reputation while absenteeism and insurance premiums are reduced.
Preventing injuries or incidents will also avoid significant associated business operations costs, including sick leave, overtime and excess payments, medical and legal costs, which Safe Work Australia (SWA) has calculated to be $6800 per injury.
In a bid to help businesses invest in improving their safety systems – and their bottom line – Australian governments have a range of OHS initiatives including grants and mentoring services.
Some states are better than others so ProChoice Safety Gear breaks down the available offerings as of July 2017.
New South Wales
SafeWork NSW provides a rebate of $500 on the purchase of safety equipment. Only small businesses or sole traders employing less than 50 people are eligible and they must have attended an eligible free SafeWork NSW safety workshop, webinar, event, or had an advisory visit from a SafeWork NSW officer.
Small businesses who employ less than 20 people can also access a safety mentor and receive expert advice and assistance on workplace health and safety.
To encourage quad bike and all-terrain vehicle (ATV) safety, the NSW Government is also offering rebates of between $1000 and $2000 for NSW farmers to buy helmets, undertake training, retrofit safety equipment to existing quad bikes and/or purchase side-by-side vehicles.
Victoria:
WorkSafe Victoria's OHS Essentials program provides small and medium businesses (up to 19 employees) who hold a WorkCover insurance Policy with a free plan from an independent OHS consultant. The consultant will come to your workplace, perform a safety audit, develop an action plan and provide a follow-up service to see how the plan is going.
There is also a Quad Bike Safety Rebate Scheme in Victoria, with rebates of between $600 and $1200 available to eligible farmers. The $600 rebate is for the purchase of up to two approved quad bike operator protection devices (OPDs) while the $1200 rebate is to contribute to the purchase of an alternative vehicle, such as a side-by-side vehicle.
Victoria Bullying Prevention Workshops:
With bullying a serious problem, especially in blue collar industries where one quarter of apprentices are affected, WorkSafe Victoria has recently launched a new three-year strategy to help employers identify and prevent workplace bullying.
This includes a series of free workshops around the state. 2017 workshop dates are:
Port Melbourne: 28 September
Pakenham: 30 November
Queensland:
As of July 2017 there are no OHS grants or rebates being offered by Worksafe Queensland, however they are offering a number of OHS mentoring and support services.
The Injury Prevention and Management Program (IpaM) allocates employers a dedicated safety advisor for an initial 12 months who will provide OHS advice, support and identify areas for improvement over a number of visits.
reviews of health, safety and injury management systems
identification of workplace hazards
assessment of workplace safety climate
development of a tailored business improvement plan.
The QLD Small Business Program offers Queensland small businesses (priority is given to those with 20 employees or less) with a range of free services to help them develop and apply OHS systems in the workplace.
A three-hour one-on-one visit or online consult from an OHS consultant is available to analyse and advise on OHS strategies and risk management. Resources, templates and checklists are also provided.
The Safety Leadership at Work Program provides a series of masterclasses, workshops and roundtables and encourages participation from industry to learn how to identify, influence and build a positive safety culture within their organisation.
Northern Territory:
NT business can access Business Growth Programs which may provide assistance in improving workplace safety systems and outcomes.
The NT Integrated Management System Program reviews business' practices, policies, processes and documents relating to risk, work health and safety, quality management and environmental management. Key actionable outcomes will be provided however the program does not cover the audit costs of gaining third-party accreditation to ISO or other standards.
Furthermore, the Business Solution Program, while not specific only to OHS, provides face-to-face advice about tools, strategies and other resources on an "area of need" as determined by a NT business development officer.
ACT:
The ACT Government has launched a pilot program offering $500 grants for businesses as part of the Healthier Work initiative.
The program includes a recognition scheme for healthy workplaces and then provides funding to workplaces who have received "Platinum Recognition" for initiatives that promote health by targeting increased physical activity, healthier eating, smoking reduction or cessation, improved social and emotional wellbeing and a reduced harmful alcohol consumption.
Western Australia
There are currently no grant or assistance programs for businesses available in Western Australia, according to Worksafe in that state.
Businesses can have their OHS management system recognised by WorkSafe with a Certificate of Achievement while a similar recognition system is in place from Healthier Workplace WA
Tasmania:
The Tasmanian Government are in the process of reviewing the OHS grants and sponsorship program – which is proposed to be up and running in the second half of 2018. As of July 2017, there are no OHS-specific grants, rebates or support services available.
National: Safe Work Australia (SWA):
There are no safety rebates or mentoring services offered by SWA at a national level however it does run a Sponsorship Program – largely supporting WHS events, programs or symposiums.
See their sponsorship guidelines for more information including eligibility and assessment criteria and apply here.
They also offer an annual $5000 Workplace Reward as part of October's National Safe Work Month. to encourage business to build safety awareness in their workplace.
The $5,000 is GST inclusive and is to be used for registration fees at a work health and safety conference, expo or event in Australia in 2018
Entry into this year's reward will open 2 October 2017 and more information will be available on the National Safe Work Month web page.
READ MORE ON WORKPLACE HEALTH AND SAFETY
READ MORE ON WORKPLACE HEALTH AND SAFETY