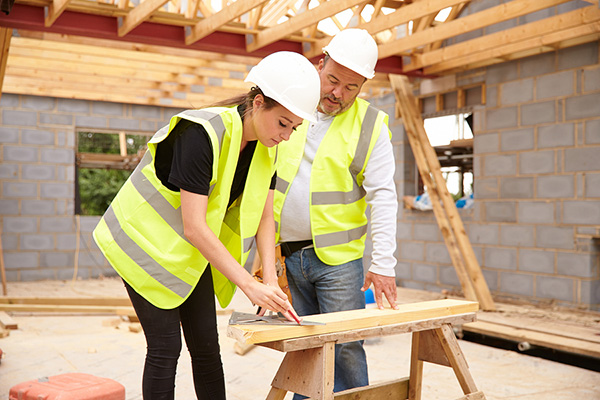 With the beginning of the year seeing many young people entering the workforce and others returning relaxed and potentially unfocused after Christmas holidays, a senior safety figure has called for employers to focus on safety.
Executive Director of Health and Safety at WorkSafe Victoria, Marnie Williams has told ProChoice Safety Gear that new workers need extra attention due to their inexperience and lack of training or knowledge about workplace risks and procedures.  
"We know that this is the time of year when many young workers are entering the workforce for the first time so it is critically important that employers pay attention to their safety and ensure they are provided with support and guidance," Ms Williams said.
She added that training should outline potential risks involved in completing tasks and young workers should never be left to work alone until they can demonstrate the skills required for their job.
"Most important of all, they need to be reassured that it is OK to speak up if they are unsure about any part of their work," she added.
These same workers may also not yet be physically capable enough to perform their jobs comfortably and are at risk of potentially lifelong injuries, according to industrial exercise physiologist, Eoghan Mckenna.
He suggests pre-employment functional testing and appropriate manual handling training for new workers while they become stronger and 'job hardened'.
Seasoned workers are also at risk when returning to work after holidays, according to Ms Williams, who said there is no room for complacency after the holidays.
"As employees return to work after a relaxing summer break and businesses get back into full swing, it's important that safety remains everyone's number one priority," she said.
"No workplace can afford to let safety take a holiday. Employers must ensure their workers are trained and supervised, that they have the right equipment to carry out their work and that any risks are identified and managed appropriately."
This also extends to ensuring workers do not overheat on the job after returning from annual leave, when they are unlikely to be as acclimatised to hot conditions.
If a worker has spent a month over Christmas sitting in air-conditioning while indulging in alcohol and rich food, they will be far more susceptible to heat stress and employer's should modify their tasks and workloads.
However Ms Williams also implored workers to play their part by taking responsibility for their actions.
"A shortcut might seem like a good idea but it's often a shortcut to a serious injury or worse," she said, adding that the safest workplaces are those where employers and workers discuss – and act on – safety issues as part of their daily tasks.
Also important is to let people know about anything that may have changed while workers have been away, according to a Safe Work Australia spokesperson.
"For example, if a piece of equipment is moved to a new location, or the air conditioning system is temporarily out of service."
"We're asking all workplaces to put safety first in 2017," Ms Williams said.
READ MORE ON WORKPLACE HEALTH AND SAFETY
READ MORE ON WORKPLACE HEALTH AND SAFETY