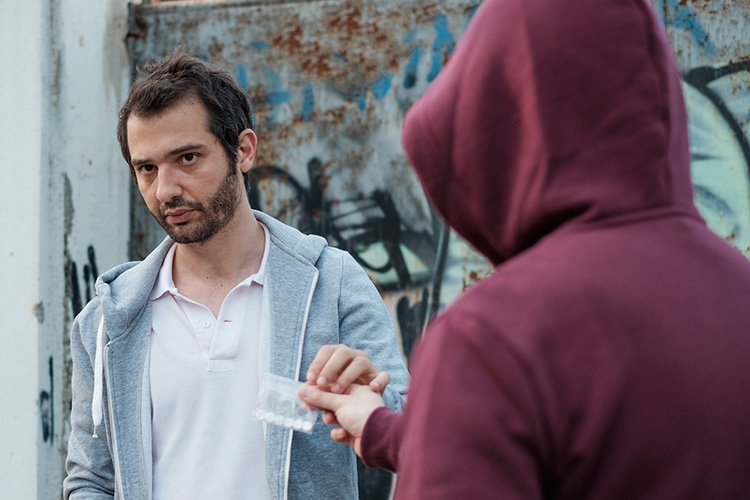 Every day close to 5000 people in South Australia's safety-sensitive industries go to work with methamphetamines in their system, and that number is on the rise.
The findings come from a August 2018 report by Business SA titled The Ice Age referencing data compiled by drug-testing agency, SafeWork Laboratories showing that meth use is increasing.
Of the workers tested in South Australia, 1.8 per cent tested positive for the drug in 2017, while the national figure rose from 1.5 per cent in 2016 to 1.9 per cent in 2017.
Currently, there are at least 220,000 people employed across Australia who are under the influence of meth, with young men (between 18-30 years old) working as tradespeople or technicians being most likely to use the drug.
While these figures are startling, the actual numbers are likely higher still, as not all companies or industries undergo drug testing.
The dramatic increase in meth usage is likely driven by increased accessibility and cheaper prices.
How meth impacts safety:
Often people use meth to get an instant positive feeling and boost their confidence, energy, concentration and stamina.
However there are many negative effects of using meth including impaired coordination, concentration, judgement and fatigue. There is also an increased susceptibility to collapse, seizures, stroke and psychosis including hallucinations, paranoia, delusions and erratic behaviour.
Poor verbal memory, difficulty switching between tasks and reduced ability to gauge speed and distance are also affected by meth, making it dangerous to work in high risk situations and drive or operate machinery.
Furthermore a 2008 study found that meth users were more likely than other illicit drug users to drive a car or operate heavy machinery while under the influence.
Combine these with shift work or long hours, and those using meth in already high-risk industries pose a greater danger to themselves and their co-workers.
SafeWork Laboratories toxicologist, Andrew Leibie said in The Ice Age report: "There is no safe or tolerable limit for methamphetamine from a toxicology perspective. If you had anyone who tested positive for methamphetamine, no matter how little, I would say they're unfit for work."
Managing drug use in the workplace:
Businesses are increasingly working to prevent drug and alcohol-related incidents and ensure a positive outcome for those who need help.
However drug use is a complex issue that workplace laws can't address on their own, according to the report.
The first step is to put policies in place that promote safe working conditions and fitness for work, while also allowing staff to take action if someone is suspected of drug use or posing an unacceptable risk to the safety and wellbeing of its people.
The report said that this should include random, causal and post-incident testing to ensure that staff are complying with all policies.
They add that this is especially important in the case of meth with its odourless nature meaning workers could smoke, ingest or inject it at work without being detected.
The 2008 study found that 32.9 per cent of workers using meth reported going to work under the influence.
As part of any workplace drug testing, complimentary management strategies should be used. There is some evidence that drug and alcohol testing can decrease incident reporting due to fears of a possible test and that a similar deterrence can be achieved though drug and alcohol education.
The Ice Age report suggests that the following will help generate long-term positive changes:
Education and training for employees and managers
Access to counselling and treatment
Health promotion programs
Brief interventions
Peer interventions
Psychological skills and training
READ MORE ON WORKPLACE HEALTH AND SAFETY
READ MORE ON WORKPLACE HEALTH AND SAFETY