Proactive OHS data collection must be a focus for workplace safety specialists to more effectively prevent incidents according to Corey Burford, managing director of QHSE Integrated Solutions technology.
"Data and information need to be able to prevent incidents rather than just simply report on them," Mr Burford said.
 "A lot of the government's data is simply reactive because it's captured based on claims or notifiables that are lodged rather than being based on proactive activities," he said.
Cloud-based OHS software such as his company's Skytrust software platform enables the live collation of data which is available to management in real time.
"For example, conducting safety observations, inspections, hazards or SWMS on your smart phone provides this proactive data."
 "You can also automatically trigger alerts when activities are forgotten or missed and drillable dashboards provide a live view of an organisations proactive safety performance and reactive statistics".
 "All reports are drillable so it makes it easier for management to be across all the safety processes within an organisation to use their expertise to identify bottlenecks and fix problem areas."
Data can be used to identify industry trends and outline processes that can be improved, according to Mr Burford.
"Without data there is nothing to compare. There is no way you can benchmark," he said.
Aggregated, reports paint a picture of where processes are breaking down.
"It helps fast-track that information to key people who need to make decisions and put preventative measures in place."
"It also makes it easier to report things. Someone out in the field can easily report a hazard with the app which immediately alerts management," he said, adding that offline reporting is also possible.
The system also enables field workers to access key documents through their smartphone or tablet.
"If someone wants to access a prestart inspection, service logs or an operation manual… all this information it is at their fingertips," Mr Burford said.
The use of proactive data is likely to be further advanced as wearable technology makes its way into safety.
Smart PPE and smart clothing is enabling site managers to understand where workers are and if it is safe. They can also detect when workers lose their balance, trip and fall or carry too much weight. That data can then be viewed on an aggregate basis to identify and address problem areas.
2017 World Day for Health and Safety | Optimise the collection and use of OSH Data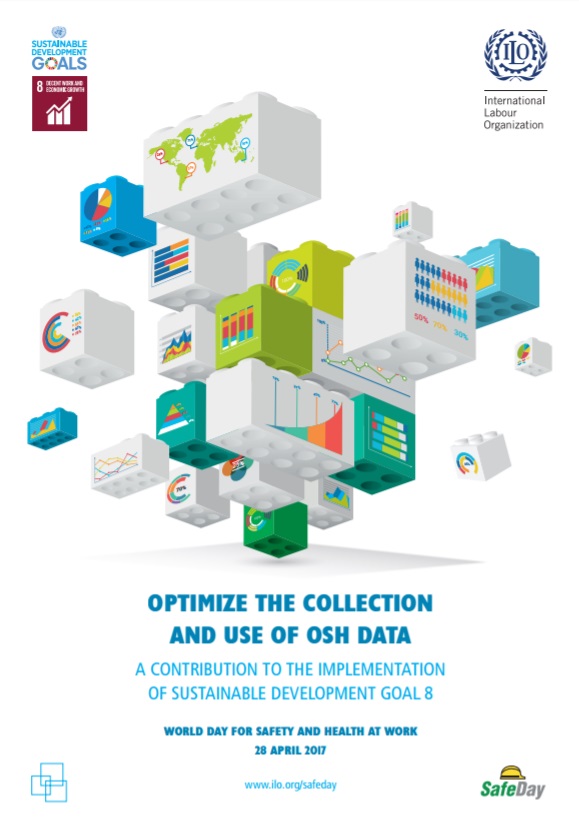 Every year, on April 28, businesses globally pause to raise awareness of workplace health and safety and commemorate workers who have died on the job.
The annual 'World Day for Health and Safety' – spearheaded by the International Labour Organisation (ILO) – and 'International Worker's Memorial Day' is supported in Australia by unions and state and national safety bodies. The social media hashtags #StandForSafety and #PutOutYourBoots are synonymous with Memorial Day.
The theme for World Safety Day 2017 is 'Optimise the collection and use of OSH Data'.
READ MORE ON WORKPLACE HEALTH AND SAFETY
READ MORE ON WORKPLACE HEALTH AND SAFETY