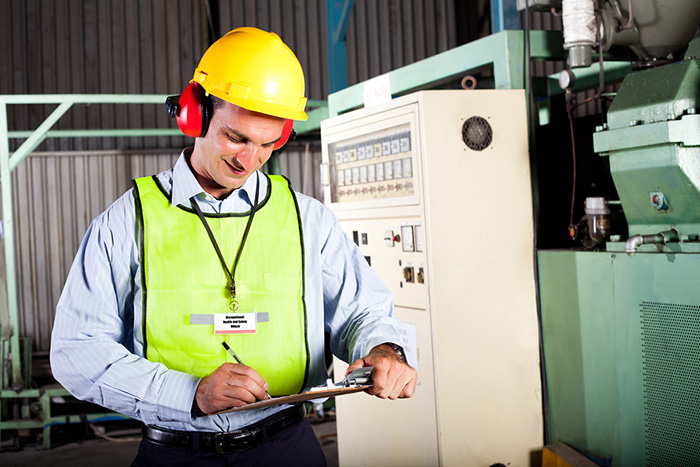 Safety Bytes looks at the role, education requirements and career path of the safety professional along with impending changes coming to the industry in 2018.
Workplace safety is big business and the demand for safety professionals is on the rise as legislative pressures combine with a commercial drive for strong cultural values and a competitive edge.
The primary role of a safety professional is an advisory one. They are there to guide and support operational leaders, business leaders and the workforce around implementing safe thinking and safe systems, according to Cate Ingham, a managing consultant at OHS recruitment specialists, safe search.
"They are also there to ensure that legislation is applied with the proper intent – to protect the organisation, and the worker from injuring themselves," she said, adding that safety professionals need to have some working knowledge of the law.
"They research the legislation and work out how to implement that appropriately."
Safety professionals also work in partnership with productivity, making sure targets are met safely, according to Cate.
Industry Specialisation
Cate recommends students and new starters choose an industry and area they wish to specialise in early on in their career.
"People usually specialise in particular industries such as construction, mining, healthcare, utilities or in services such as facilities management, retail or professional services. There is more ability to cross-over in services," she said.
New industry entrants should also decide if they wish to work in high-risk industries or lower risk industries, with the former paying around 30 per cent more than the latter.
High risk roles on construction and mine sites or in chemical plants tend to pay more because of the increased risk and associated responsibility.
Mental Health:
"Mental health has become an increased focus for most organisations in the last six years and is now a key issue for most organisations," Cate said.
However mental health, while highly relevant to safety, is not usually a primary focus for an OHS Officer entering the profession with companies usually employing Wellbeing Advisors, and proactive injury prevention teams.
"Although [safety officers] may roll out particular programs associated with wellbeing, such as regular health checks, RUOK Days, Quit Smoking Programmes, and weight loss programmes."
Expected Salaries:
A new entrant with a Diploma of OHS can expect to earn between $55,000 and $75,000 in their first year – depending on the industry – according to Cate, while a highly qualified occupational hygienist working in the mining industry can earn around $160,000.
| | |
| --- | --- |
| Role | Annual Salary Range |
| Safety Officer | $55-75k |
| Safety Co-ordinator | $75-95k |
| Safety Advisor | $95k-130k |
| Safety Manager | $140k++ |
Employment Trends:
There is strong projected job growth for safety professionals, with Seek Learning stating there will be 14 per cent more Work Health and Safety (WHS) Officers employed in Australia in 2020 than there were in 2015.
Like most industries, there is a trend towards contractors and a more flexible workforce, however industry specialisation and experience will largely determine whether employment is full-time or contract-based, according to Cate.
"There tends to be more permanent positions in junior roles and lower risk industries while high-risk industries such as mining or construction will usually have more contract-based work."
This further drives the need for specialisation.
"Contractors should focus on becoming specialist in perhaps two or three areas," Cate said.
Education pathways:
A diploma is the minimum requirement to get a job as a safety professional in a new company, according to Cate.
"Holding a Cert 4 without prior experience in safety would make it difficult to find a job, unless you were already employed by that company and transitioned into a safety role," Cate said.
A bachelor's degree with a post grad in safety is the preferred entry pathway, with a variety of degrees seen as suitable.
"The most common pathway is a bachelor of health, science or engineering and then a post grad in OHS. The other trend is those from Allied Health who have a background in nursing or occupational therapy and have transitioned into safety."
Those who have previous hands-on experience such as tradespeople or production line workers who have gained formal safety qualification also have good job prospects, according to Cate.
However there is a question mark over the quality of some of the training and education being delivered.
"The Safety Institute (SIA) has been running a project to assess all unis, tafes and companies to ensure courses are delivering appropriate training in line with the their industry certification program," Cate said.
SIA and Sweeping Industry Changes
As well as assessing OHS education in partnership with the federal government, the Safety Institute of Australia (SIA) has been busy building a framework and capability agenda to improve that education and enhance industry outcomes.
Speaking to Safety Bytes, the SIA's CEO, David Clarke said the program which will be rolled out in 2018 includes five key components including a comprehensive body of knowledge, an education certification program, a global capability framework, a certification program and a training and professional development framework.
"It is the most significant thing that's ever happened in OHS in Australia," Clarke said.
A comprehensive outline of SIA's capability framework will be included in December's Safety Bytes.
READ MORE ON WORKPLACE HEALTH AND SAFETY
READ MORE ON WORKPLACE HEALTH AND SAFETY