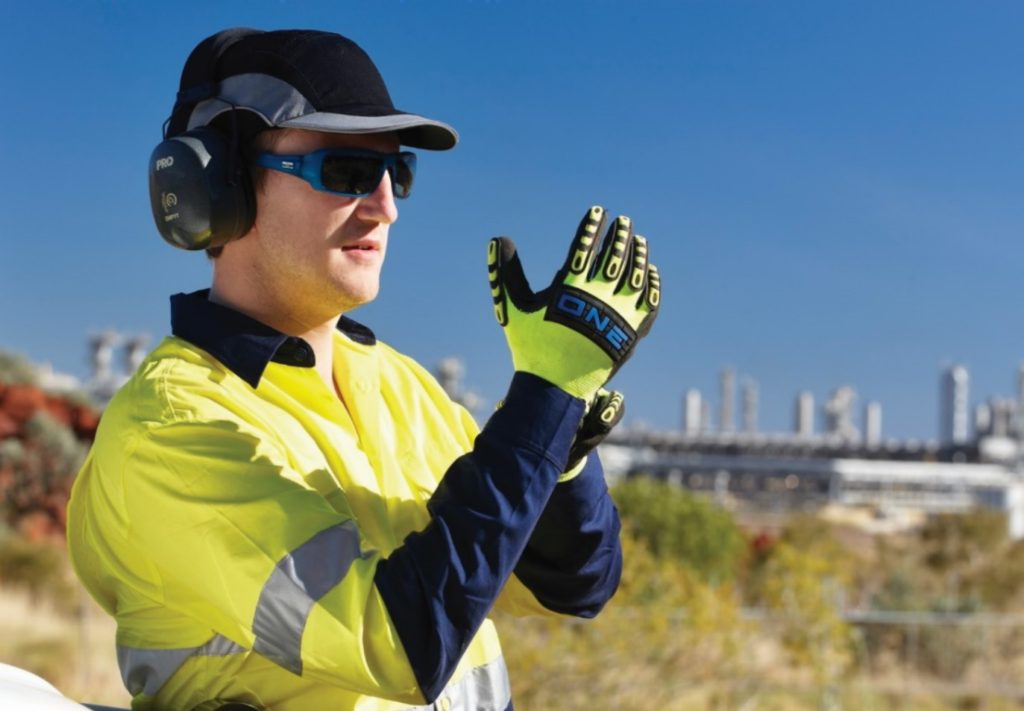 Hot and humid summer conditions can present a number of OHS hazards for the blue collar worker. Notably exposure to potentially cancer-causing UV radiation, dehydration and heat stress.
UV Exposure:
Australia has the highest rate of skin cancer in the world. Furthermore, outdoor workers are exposed to around five to 10 times more UV rays than indoor workers. Thus, minimising sun exposure is crucial.
If possible workers should stay out of the sun during the heat of the day, while they should wear a lightweight full brim hat or a detachable hard hat brim with neck guard at all times.
Suitably rated safety glasses with UV protection and an anti-fog coating is also considered essential PPE to protect the eyes from both from the sun and any hazards associated with the application.
Regular application of broad spectrum SPF 50+ sunscreen is good practice, combined with UV-blocking lip balm. Pro Choice also recommends you learn about the controversial use of nanoparticles in sunscreen and consider avoiding sunscreens with nanoparticles due to health experts questioning their safety.
For those working in areas where flies or mosquitos can be an issue, the Pro Choice heavy duty fly net combines directly with most hard hats and will keep bugs from distracting workers.
Stay Cool:
Heat stress and heat illness in the workplace costs Australian employers $6.9 billion every year in productivity losses. Particularly, blue collar workers most at risk. There are also serious safety issues associated with heat stress.
It is recommended physically intensive tasks are not performed in the heat of the day, however workers can build up heat tolerance by improving their physical fitness.
Furthermore, crushed ice ingestion reduces the core body temperate by acting as a heat sink on the body. THORZT's cooling apparel such as the Chilly Vest, Neck Tie and Cooling Towel will also help prevent heat build-up.
For more heat stress management and mitigation strategies, download the THORZT Workplace Heat Stress Guide.
Keep Hydrated:
Dehydration is a serious OHS issue on Australian worksites that increases in warmer months. It can reduce cognitive function and impair decision making, slow reaction times and reduce productivity and morale. The issue is so serious that some sites even implement pre-shift hydration testing of workers.
Broad fluid consumption guidelines for those working in the heat are 250-300ml of fluid every 15 minutes. However it is vital to replace salts and electrolytes lost in sweat or death can potentially result. For instance, the many deaths among otherwise healthy Aussies hiking the Kokoda trail.
Other initiatives to minimise dehydration dangers:
Pre-hydrate before a shift
Minimise alcohol consumption
Don't rely on thirst as an indicator – by then you are already dehydrated.
Choose low-sugar, healthy drinks that taste good.
Drink cool beverages. They are more appealing and will encourage consumption.
Drink smaller amounts regularly rather than large amounts occasionally.
Eat fluid-rich foods
For more information on workplace hydration management, download the THORZT Hydration Guide.
READ MORE ON WORKPLACE HEALTH AND SAFETY
READ MORE ON WORKPLACE HEALTH AND SAFETY