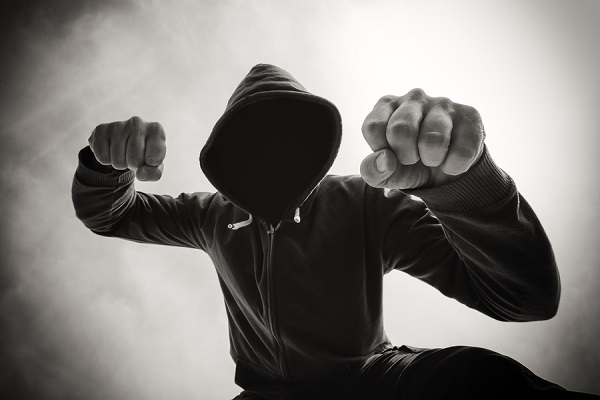 Workplace bullying costs the Australian economy up to $36 billion each year with cyber bullying the most common or second most common type of bullying, having potentially deadly consequences.
In a digital and social media age, cyber bullies are often targeting victims anonymously, at anytime and anywhere, while legislation and employers have struggled to keep up with or address the issue.
Illustrating that is there being no mention of cyber, digital or online bullying in SafeWork Australia's 2016 Guide for Preventing and Responding to Workplace Bullying.
Furthermore current anti bullying strategies do not appear to be working. A 2016 study on cyberbullying in Australian's public sector found more than half of 600 participants felt their organisation's anti-bullying strategies were ineffective. Almost half said workplace bullying had a negative impact on their work performance and productivity.
The study's author, Dr Felicity Lawrence said  "some employees feel they are free to harass and bully one another and yet remain unaccountable for their behaviour".
"Even one defamatory video, post or comment has the capacity to go viral, and once it's on the internet it is hard to remove and can damage an employee's reputation, and potentially their career."
"My research has significant implications for employers under their duty of care obligations within the Work Health Safety Act 2011."
Dr Lawrence said organisations should be establishing clear policies addressing cyberbullying, supported by training and education programs. She also called for federal cyberbullying legislation covering all Australian workplaces.
Current Cyber Bullying Legislation:
A 2012 parliamentary inquiry into workplace bullying discusses how cyber bullying can be a criminal offence however states that "criminal laws that are in place may not serve enough of a deterrent to bullying behaviour if they are not enforced".
While the Victorian Government recently amended their criminal legislation – with Brodie's Law – to remove doubt that workplace bullying can be a criminal offence, legislation is not as clear in other states and territories.
Commonwealth legislation may regard cyber bullying as online stalking and harassment which, if menacing, harassing or offending, is punishable by imprisonment of up to three years, according to Bully Zero Australia Foundation (BZAF).
WHS Legislation and Employer's Duty of Care:
As a psychological hazard, workplace bullying is a work health and safety (WHS) matter and like a physical hazard, must be mitigated.
Therefore employers have a responsibility to prevent workplace bullying as part of their duty to provide a healthy and safe working environment for their workers.
However the parliamentary enquiry states that with cyber bullying extending beyond the workplace there is doubt around "the ability and responsibility of employers to respond to all these behaviours".
Preventing Bullying: Management Training Required
The three most important factors to prevent workplace bullying are all management related, according to a source cited in the enquiry.
They include:
The ability of each manager to notice incidents of subtle bullying;
The ability of each manager to speak up constructively in that moment;
Managers that take complaints of bullying seriously.
Yet management is often hesitant or struggles to respond to instances of workplace bullying and enforce their policies and procedures which "indicates a need for greater skills development" according to the enquiry, which added that a more proactive approach to addressing workplace and cyber bullying is required.
However a hesitance to address workplace bullying often reflects a lack of skills to appropriately respond, meaning management will benefit from conflict management and bullying resolution training.
READ MORE ON WORKPLACE HEALTH AND SAFETY
READ MORE ON WORKPLACE HEALTH AND SAFETY